An intuitive drag-and-drop tool to take control of your patent mining process
*filled with preloaded data to try & explore various features.
IP Management Software that is easy to learn and extremely powerful.
The TIP Tool™ is designed to provide you with a simplified way of capturing, tracking, and managing your innovation without friction, thus making you in control of your entire IP management process. 
Best of all, you don't need to be a patent expert to use the TIP Tool.
Here is how the TIP Tool simplifies IP management
Register yourself without any hassle
Register yourself to start capturing your innovation! It's that simple. 
More complex on-boarding to support legacy systems is optionally available too.
Capture your ideas with a simple form
Gain visibility into the different stages of your innovation workflow
Empower your team to collect innovation disclosure documents while providing visibility to all users
Manage access rights of your team
The Perfect IP Management Solution For You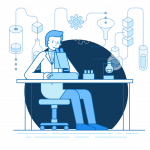 Individual Inventors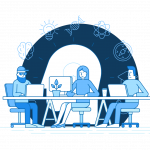 Enterprise

Patent Practitioners
Explore the different features of the tool before you make a decision
Why to use Simulated Version?