Enable Your Team Members to Collaborate as They would Face-to-Face
You can facilitate thorough vetting of ideas by providing the right collaboration tools to your team. Thorough vetting of ideas shall ensure the selection of the most promising ideas for patenting.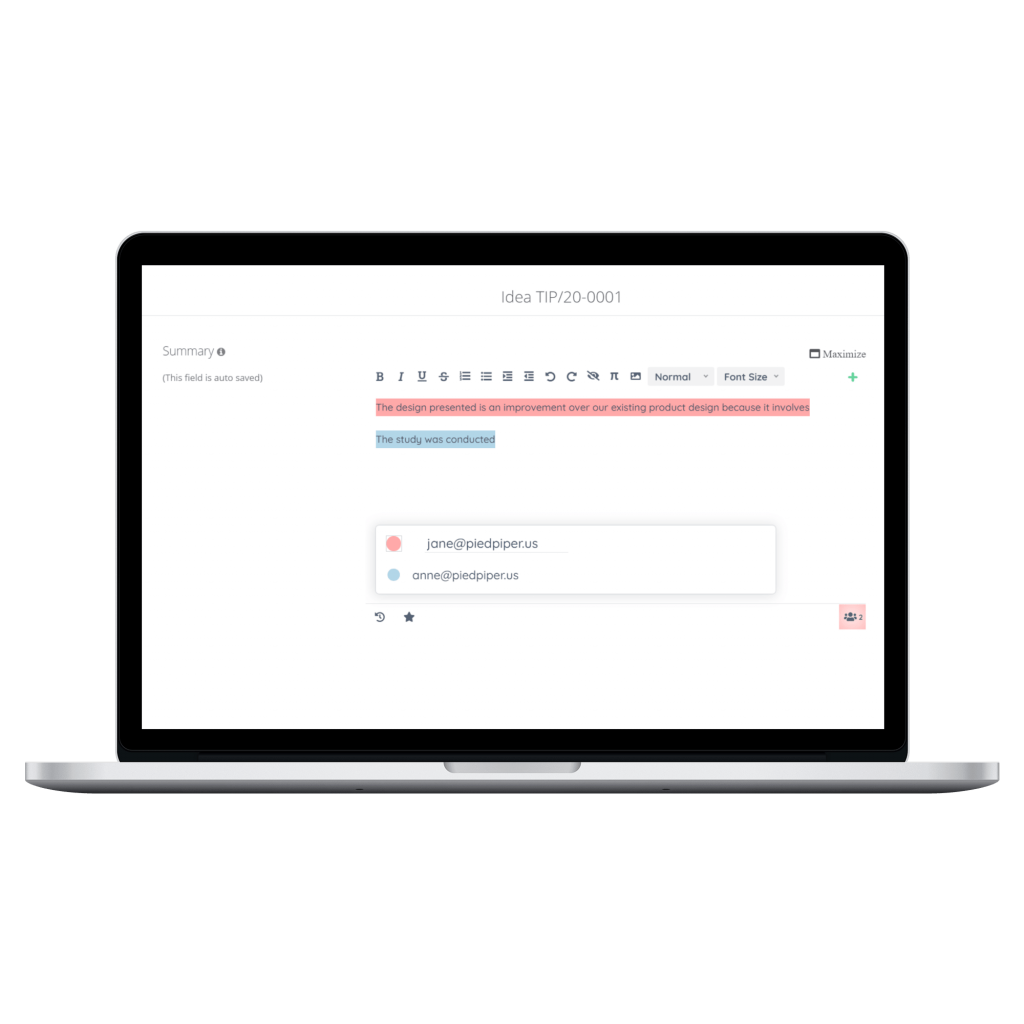 Get an Incredible Level of Collaboration Over Ideas
Access the tool with a preloaded set of data to explore the different features and make a decision.
No credit card required. No setup fees. No need to download.