Intuitive and Customizable Idea Capture Form
Expect organization wide participation with the TIP tool's idea capture form. It is especially designed to maximize engagement from innovators. You can even customize it to suit organization's internal needs.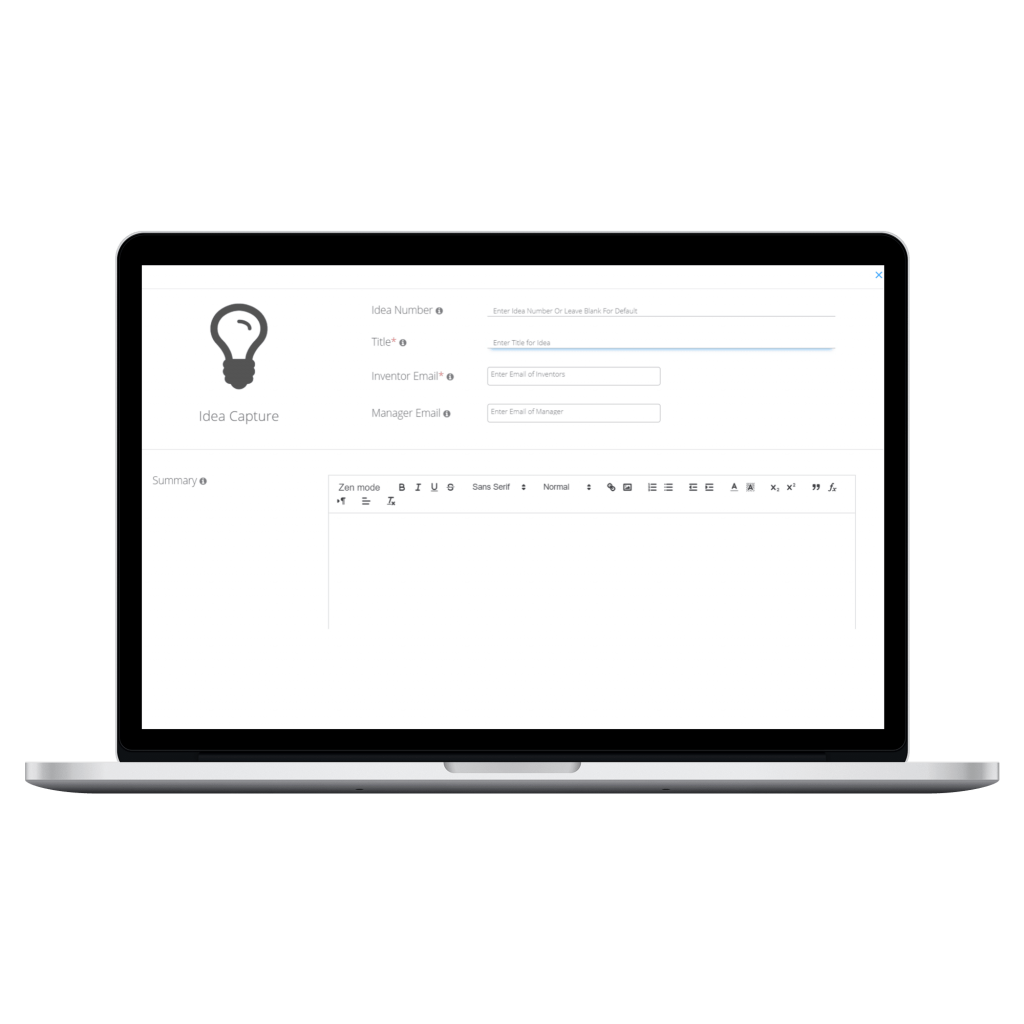 Boost Your Patent Process with the TIP Tool's Idea Form
Boost Your Patent Process with the TIP Tool's Idea Form
Capture More Ideas
Encourage participation from innovators by using a short idea form. As the idea progresses, innovators can always add more details.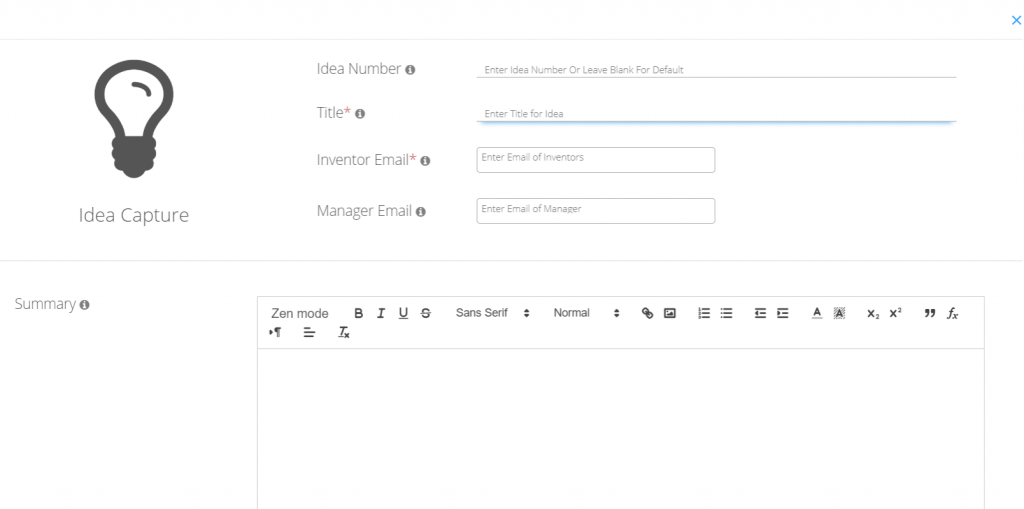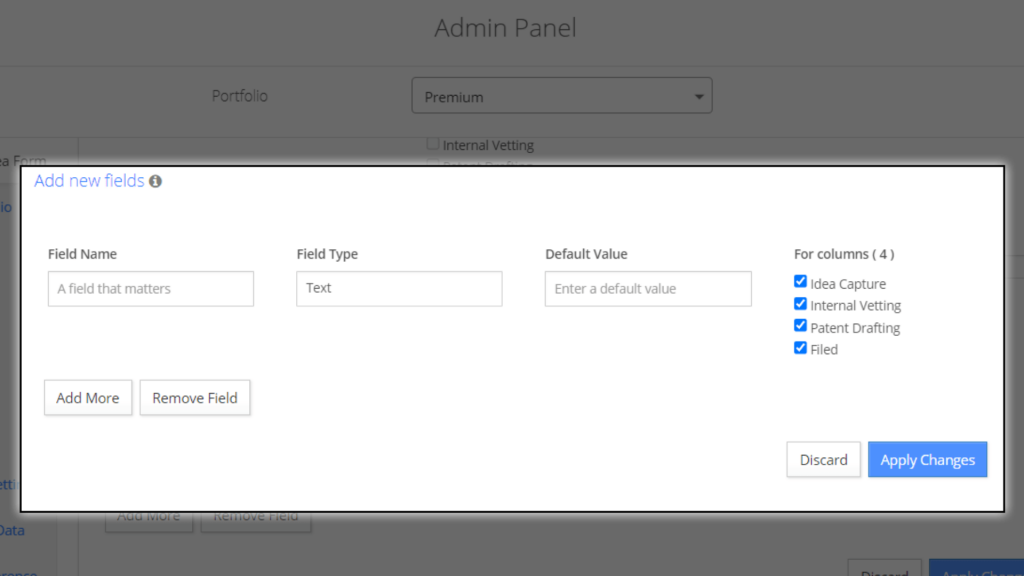 Customize Idea Form
Gather information specific to your organization with modified fields. You can add more fields, edit, delete or hide existing fields. 
Cut through the Clutter
View only the fields specific to a certain stage. For instance, you can choose not to see prosecutor information at innovation capture stage.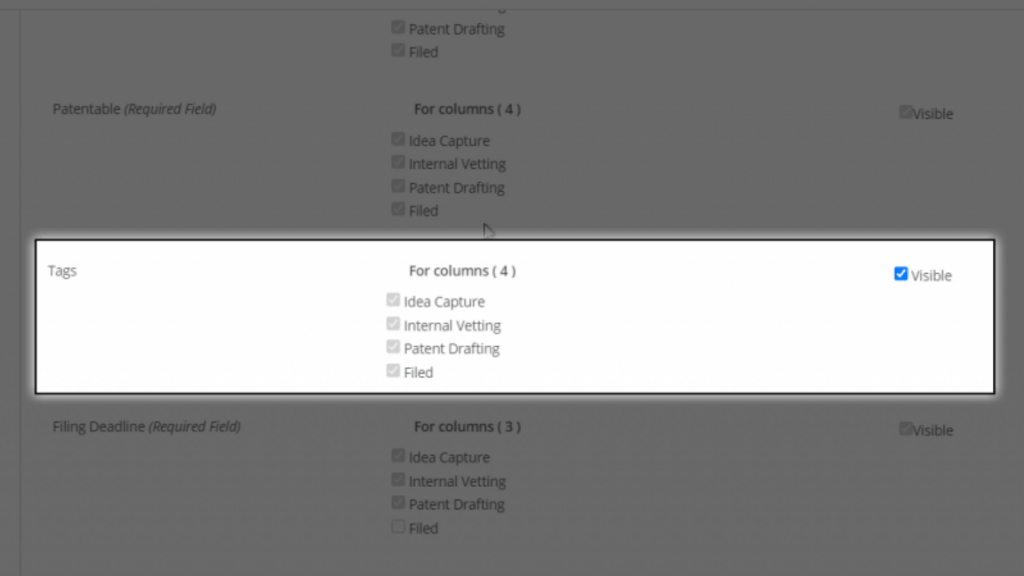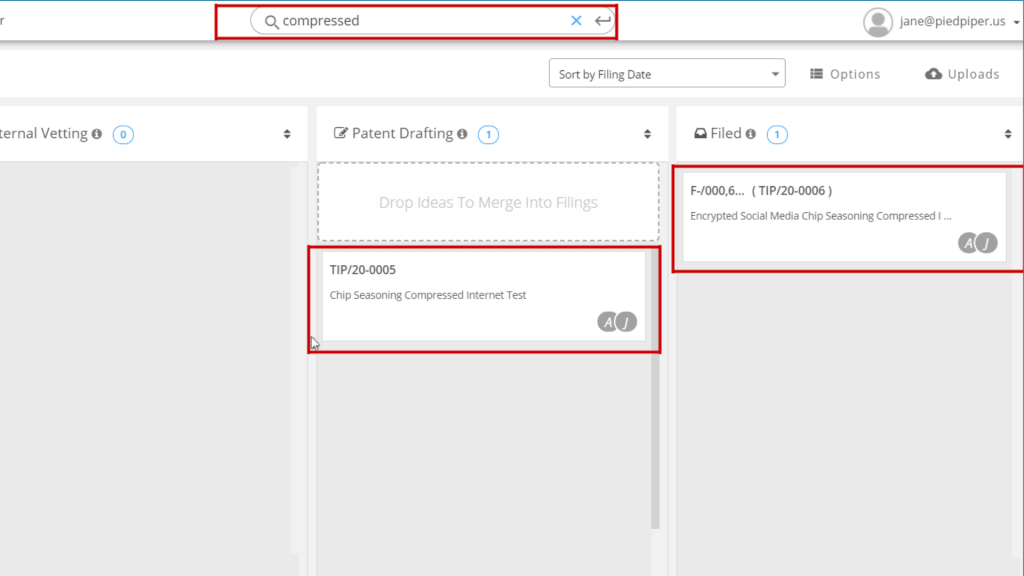 Filter Ideas Easily
You can organize ideas using tags around technology, product line, or any other criterion to filter when needed.
Add More Details
Enable innovators to attach anything that further captures their innovation – documents, slide-decks, etc. along with the ideas.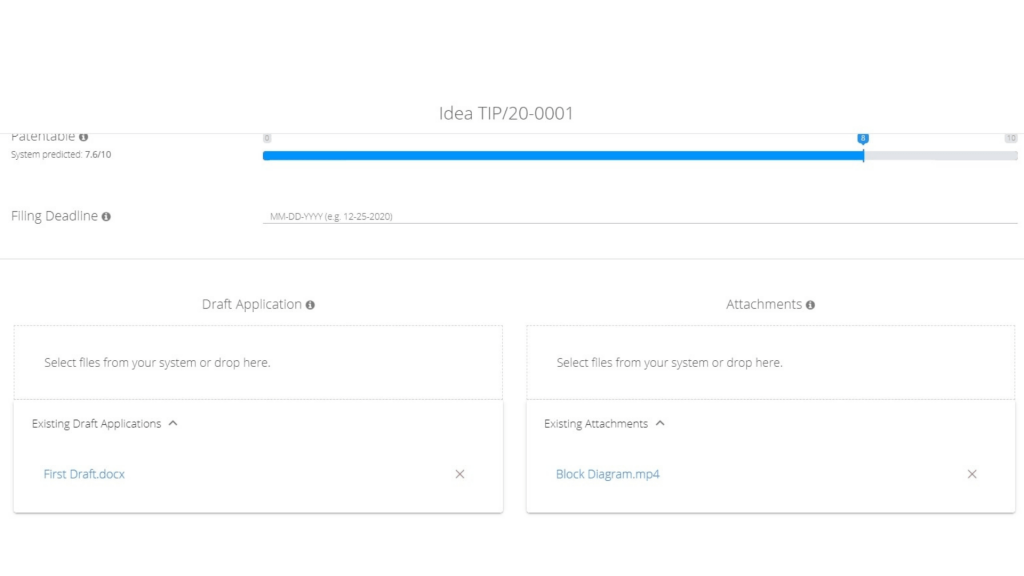 Access the tool with a preloaded set of data to explore the different features and make a decision.
No credit card required. No setup fees. No need to download.