Never Miss a Status Update from the USPTO
You don't need to depend on outside counsel any more to stay in sync with the USPTO. The TIP tool instantly notifies you of any action the USPTO requires you to take.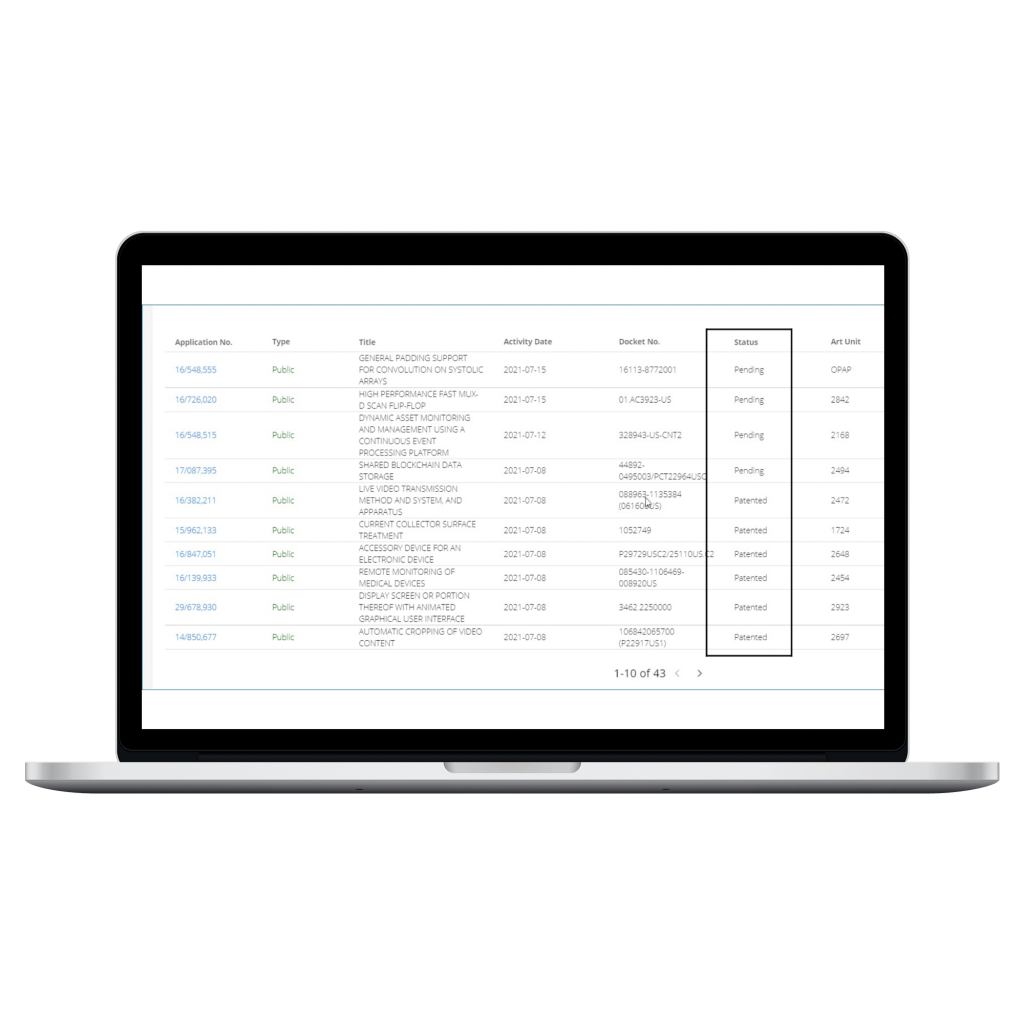 Remove Dependency in Receiving Communication from USPTO
Access the tool with a preloaded set of data to explore the different features and make a decision.
No credit card required. No setup fees. No need to download.