Speed Up Patent Prosecution
The more you understand the examiner handling your case, the better you will be able to negotiate the patent. Case data can help you discuss your patent applications better with your law firm.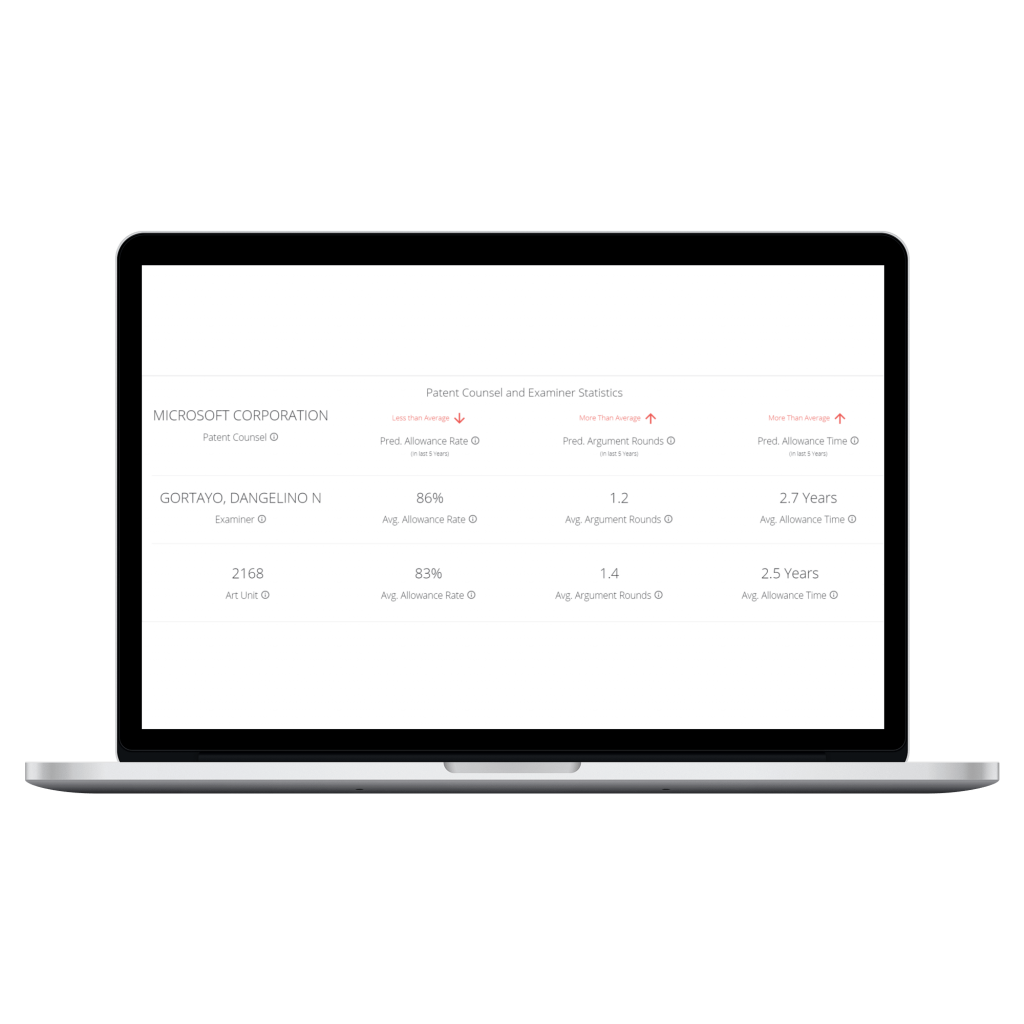 Use Data to Strengthen Your Patent Prosecution Strategy
Access the tool with a preloaded set of data to explore the different features and make a decision.
No credit card required. No setup fees. No need to download.