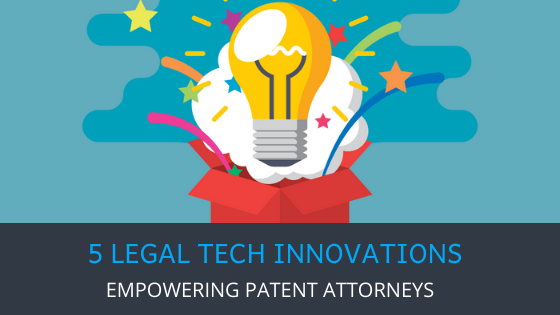 Digitalisation Everywhere
Today I wish to share with you guys an interesting instance that happened with me last week. One of us was sneezing non-stop & it was a weekday. You can imagine how difficult it is to squeeze out time on a weekday for a doctor's visit. The long queues and fear of catching the coronavirus at the doctor's clinic.
So, instead of going physically to a clinic, we tried something new. We consulted the doctor over a video call using a mobile app. And received the medication within 3 hours of the call. It took us just a few minutes to connect and speak to a doctor. It saved us 2 hours of the day which we would have otherwise spent on visiting a clinic. Thanks to digitalisation!
PC: Vecteezy
Digitalisation | Innovations in IP
Digitalisation is happening everywhere be it education domain or medical. And Covid-19 has acted as a strong catalyst to fuel it all up. This made me curious to know how digitalisation is transforming the legal domain. And my search began.
I started looking for innovations in the IP domain leveraging digitalisation. While searching I stumbled upon a podcast channel -"Technically Legal". The channel talks about innovations aimed to empower IP attorneys. I found exactly what I was looking for.
"Technically Legal" is a podcast channel hosted by Chad Main that revolves around tech innovations in the legal field. Chad has worked as a litigator and is now a founder of a legal tech services company.
I found a lot of interesting innovations spoken about in different episodes on the channel. Most of the innovations are targeted to automate mundane stuff that eats up a lot of time of legal professionals. Some innovations are based on AI (Artificial Intelligence) while some leverage VR (Virtual Reality). I believe that with innovations like these, the legal professionals can truly benefit & save time to pursue "real legal work".

I was also hoping to find something that strengthens the patent mining process at an organization. After all, we belong to an industry that's centric to innovations. Innovation capture is the first step to patent mining which inturn brings a competitive edge to enterprises. Based on years of experience in the IP domain we felt a lack of business process that supports the complete workflow from ideas to patents. And that led the conception of a tool that specifically caters to capturing and collaborating over innovations.
This post speaks about 5 of my favourite innovations from different episodes of the podcast. Hope with this post, you'll be able to make the much needed next move in digitalisation.
PC: Vecteezy
LegalMation | AI-Powered Automation Of Routine Litigation Tasks
The legal professionals lose a lot of time in certain mundane routine litigation tasks but with the advancement of technology, here is a time saviour on their way. LegalMation, an AI powered tool, automates document creation, promotes consistency and conserves the use of resources.
LegalMation automates a lot of repetitive drafting of standard documents along the spectrum of litigation tasks such as:
Discovery responses,
RFPs (Request for Proposal),
RFAs (Regular First Appeal),
Pleadings.
AI is bound to change the face of the legal industry. However, AI is not ready to perform a task without spoon-feeding it the details. The samples or specimens ought to be put by way of a supervisory process as it never forgets what you feed it.
For example, at LegalMation, it took the AI tool about six months to understand and prepare suitable results for employment discrimination.
One thing is set in stone that AI can never be an attorney's replacement, and only be a compliment to attorneys. If you feed the AI with the correct and requisite information, then as the founder of LegalMation says "it will make attorneys do the 'real legal work' and not the routine or grunt work".
Several law firms are using LegalMation for handling high stake litigation and also coming at par with the bigger law firms by leveraging automation to save time and conserve resources.
CRM & Chatbots | Automation to Improve Client Communication
"Attorneys fail to respond to more than 60% of inquiries from prospective clients." – Clio's Legal Trends Report.
60% sounds staggering. But, it can be brought down!
In this episode from the "Technically Legal" podcast it was interesting to hear from Gyi Tsakalakis, founder of Attorney Sync, on how certain parts of client communications can be automated to reduce this number.
Email automation or auto-responses can be set if the majority of your work is taking place on emails. Autoresponders help to set the client's expectations for a follow-up. The automation tool has been designed for nurturing a client.
For some of the common questions like fee structure or kinds of services available, a virtual assistant may be placed by the firm. A firm can add questions and answers to the hotline or virtual assistant and it further grasps the method on how to answer the queries.
PC: Vecteezy
Using technology to improve responsiveness and strengthening client relationships ought to be at the forefront of legal professionals as it is often said that "old clients are untapped resources and they generate the majority of the work as compared to the new clients".
Client Relationship Management (CRM) tools are user friendly and are very well appreciated in maintaining relationships with clients by enabling the legal professionals to be more responsive to client queries, winning new business, tracking and answering calls, etc.
CRM also takes potential client queries by way of preparing client lists, tracking leads, and managing the schedule.
On a side note: Would you want to know how your patent application is progressing at the USPTO compared to other applications in the same domain?
The TIP tool offers statistics of the law firm and the examiner handling your case. Once the application is filed at the USPTO, and an examiner is allotted to your case, the tool indicates the relative performance of the law firm handling your case. The statistics revolve around the number of arguments, grant rate, and grant time. The tool also indicates the case health, for instance, it can tell you if a case needs your attention. There is a whole bunch of insights that you can gather from the TIP tool for strategic patent prosecution.
Request insights for any of your cases at the patent office using the form below.
PacerPro | Automating The Distribution & Data Capture From Federal Court Filings
An attorney always runs after saving time as doing that would provide him with an extra period of time to spend on "real legal work".
For example, somebody on the team receives notice for filing from the court via email. Afterward, everybody will download the document to see the court order, and doing this will take 6-7 minutes of everybody's time. From the record department, paralegals, attorneys, to junior associates on the team, everybody will download the document and follow the process to label the pdf file and further, distributing it to the team on the case. This takes up everybody's time in question which can be potentially saved.
To solve the above problem, Pacerpro is an application that streamlines and automates the distribution and captures data from the federal court website.
Pacerpro does a one-time backend setup wherein the application adds the software's email address to the attorney Electronic Court filing (ECF) profile and then on a going-forward basis, the attorney or legal associate will automatically receive the email after 1-2 minutes of the court notice that has the labeled pdf attached.
Further on, the staff associate or the junior associate on the case can easily distribute the court order among the legal team in real-time. By way of this application, everyone will save time and distribute the court order to everybody on the team without them downloading the court order individually.
The Pacerpro founders conducted a study on several law firms wherein they found out that automating the distribution and processing of federal court filings saved nearly 50,000 hours of human time.
Slack | Automating Legal Workflows And (Not) Using Email
Another problem which attorneys often face is the exchange of a plethora of emails and the availability of the staff or clients to receive emails. There is a lot of hassle in back and forth email conversations and keeping all data in one email trail mail.
To counter this problem, many firms and organizations have started using Slack as a platform for their virtual workspace or to keep the entire work product in one place. The productivity and effectiveness of the legal team have also increased.
Slack as a platform is not limited to being a communication hub. It possesses features such as workflows and bots which the legal departments can use to automate common legal tasks.
Slack workflows are majorly utilized for answering field questions, review documents and agreements as well as to close sales deals.
Email Killer | Slack
Slack is known as the email killer or replacement for email. There are multiple channels for different work or teams. One can easily put the information, announcement, or any other important document for everybody to read on a multi-party channel. It gets rid of the traditional way of sending emails to everybody individually to send one particular message or announcement.
Channels are defined as building blocks of work. Different channels will have different people in them and they can view the whole inbox trail. If a new person gets added to the channel, then they can easily view the previous conversation by way of the archive on the said channel.
One can also connect with external stakeholders on Slack. The Platform also provides the option of creating public/private channels wherein anyone can enter or get added on a public channel but there are private channels available for one particular team or for the client for maintaining attorney-client communication by the Attorney. Nobody has access to the conversations on the Private Channel.
You may easily turn off the notifications on weekends or as and when you please. You can also correct typos or other information as there is an option of editing a message on Slack. Whereas you need to double or triple check the content you type in the email body because you cannot retract the Email or edit the typos if you have any.
ESI | Virtual Reality As An Aid in Patent Cases
Litigation in high stakes cases often lacks scientific accuracy.
To resolve the problem of lack of scientific accuracy in complex legal cases, one Virtual Reality (VR) technology by Engineering Systems Inc. (ESI) has emerged which tends to help jurors clearly understand what happened in a case and under what circumstances.
PC: Vecteezy
Virtual Reality is a technology that can aid in patent cases, tort cases as well as in personal injury cases. The court of law and legal practitioners appreciate the visualizations and demonstrations which help the case reach its verdict faster.
For example, in patent law, courts are facing a surge in the amount of litigation over patents that only exist by way of prototypes. VR patents help those patents come to existence by utilising the patent specifications and claims. Afterward, they are presented before the courts as evidence which help reach the verdict faster and in a more effective way.
VR technology is very accurate in capturing measurements or dimensions through the process of laser scanning.
In a few cases, drones are also used to capture imagery and model the property virtually to eliminate the list of events that cannot occur and figure out events that may have occurred.
The creation of 3D models and virtual reality applications help attorneys to better argue their case after understanding the case in depth. The technology also demonstrates to the judges and juries how exactly the situations occurred.
Let's Sum It Up
Law firms all over the world are now being disrupted by the changes provided via technological developments. All these innovations and softwares are bound to change the nature of legal practice and bring efficiency.
Law firms and attorneys ought to opt for these changes and be at the top of their game to maintain their competitive edge. Below we have summarised the 5 innovations we spoke about in the post.
LegalMation helps the attorneys by automating a lot of repetitive drafting of standard documents.
Gyi Tsakalakis, founder of Attorney Sync proposed utilisation of technology to improve responsiveness and strengthen client relationships.
Pacerpro as a software streamlines and automates the distribution of federal court websites, thereby capturing the relevant data.
Slack comes off as an effective alternative to email communication for automating the legal workflows.
VR technology has contributed vastly to the legal industry through its scientific accuracy.
We are happy to join the battalion of innovators in the Intellectual Property (IP) domain. At Triangle IP, we have created an innovation capture and tracking tool to empower patent portfolio managers, inventors, patent prosecutors and startup founders.
We look forward to seeing you go digital wherever possible. Wishing you good times ahead!
Note: The preceding is general business advice and not to be construed as legal advice. IP laws vary by country and retaining licensed legal counsel is advised to confirm this information. Any expressed or implied opinions are of the author and do not necessarily reflect the views of Triangle IP or any other entity who might be associated with the presenter. We hope this content is helpful to you, but should not be relied upon without confirming the advice and accuracy with local legal counsel. Any comments or inquiries are not confidential so please discuss your issues directly with counsel.
TIP Tool is free for your whole team
No credit card required. No setup fees. No need to download.