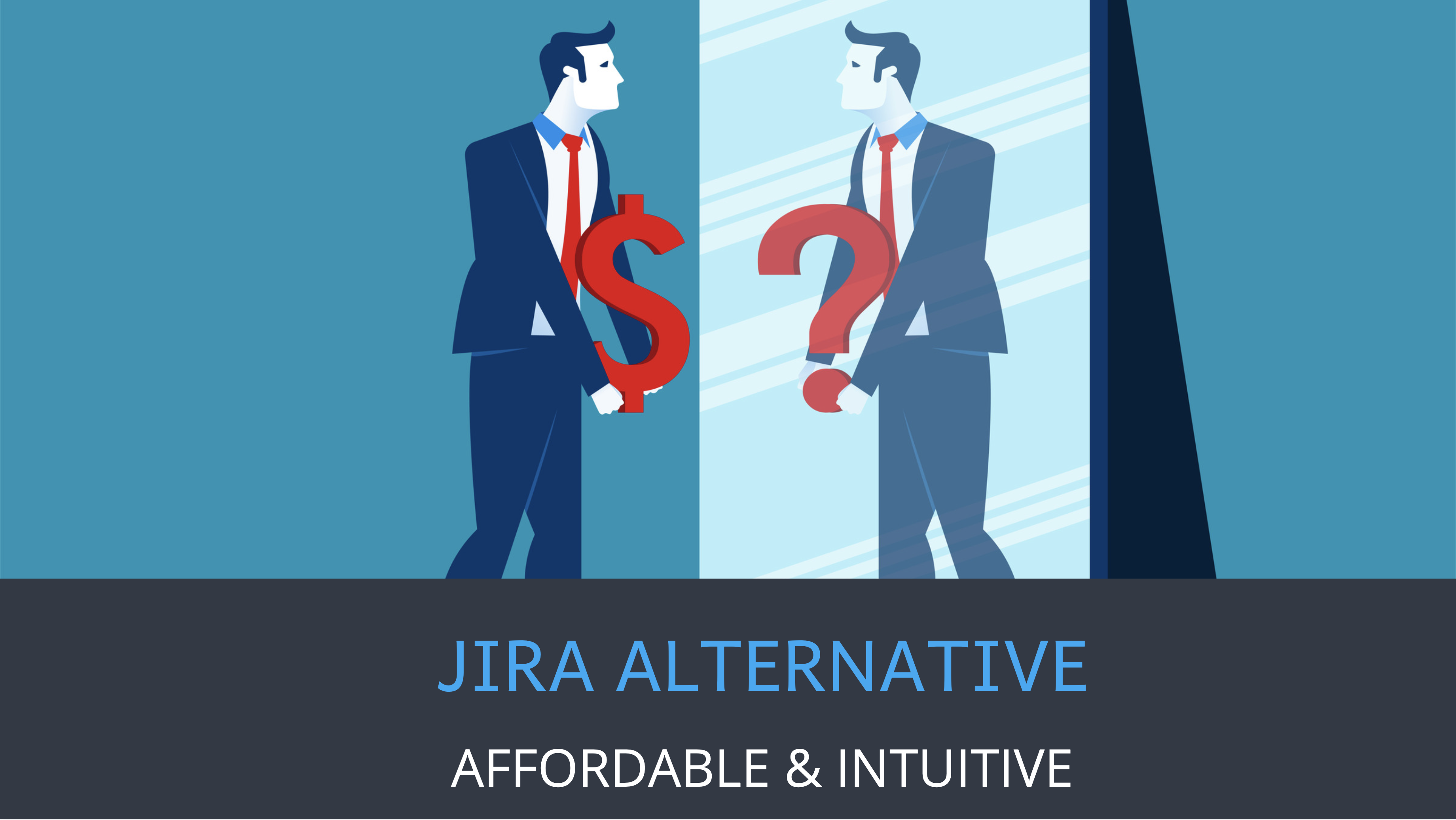 "Using Excel, Jira or Salesforce for IP Management is like using a handkerchief in place of a specially designed protective mask to keep the virus away"
Many small to medium-sized enterprises who are just beginning to set up a systematic process for capturing innovation and tracking them through a complete IP life cycle often fall for make-do arrangements like:
Excel spreadsheets – Just because it's versatile, you can arrange the data in tabular format and employees are familiar with its basic functionality
Jira – Just because it offers features like workflows, dashboards, reports and the enterprise already has some company process implemented using Jira
Salesforce – same reason as Jira
What you need is not a generic tool but a specific one…
A tool that's affordable and tailored to assist enterprises with the patent mining process. The good news is such a tool exists. Before you explore the recommended Jira alternative for IP management let's understand why do you need to switch.
Also read: Why managing IP using Excel spreadsheets is a bad idea?
Jira for IP Management | Shortcomings
Jira is surely customizable and may be configured to suit the specific needs of any enterprise, including marketing, finance, HR, and legal. It also has all of the features of workflows, dashboards, and reports. These features offered by Jira may be adopted or customized to aid the tracking of innovative ideas within an enterprise.
However, when it comes to IP management, beyond innovation capture, Jira does not cater to IP specific needs as listed below:
No intuitive intelligence for managing IP
No automatic syncing with the USPTO
Too expensive for startups
Too complex to use
Salesforce for IP Management | Shortcomings
Salesforce is a customer relationship management (CRM) software at its core. However, an advantage of Salesforce is that it can be customized for different internal needs of an enterprise. The ease of customization makes it a flexible tool that may be adopted for IP management.
However, similar to Jira, Salesforce was not designed to assist enterprises with IP management, therefore the suitability of its features may not be compared with a tool specifically designed for IP management.
Expensive to Customize
Customizing the tool to suit an enterprise's needs takes tens to thousands of hours and comes at an additional cost. In addition, the purchase of a Salesforce license comes at a very heavy cost. With its per-user pricing model, Salesforce may be more suited to larger enterprises that rely on the software daily for the management of current and prospective customers. It may not be suitable for a startup, a small or medium-sized enterprise desiring to manage IP.
No Integration with the USPTO PAIR
Like Jira, Salesforce also does not integrate with the USPTO's Patent Application Information Retrieval (PAIR) system, to keep track of patent application updates like issuance of office actions.
The TIP Tool – Best Salesforce, Jira Alternative
The TIP tool is an intuitive drag-and-drop tool to simplify the IP management process. It assists enterprises to convert their best ideas into patents, by enabling them to capture innovative ideas, vet the idea for patent registration, facilitate the secure exchange of patent drafts with patent prosecutors, and manage a patent portfolio. It is an excellent Salesforce and Jira alternative for IP management.
The TIP tool comes with a variety of useful features and functionalities. To name a special few:
Patent Analytics for Informed IP Decisions
The TIP tool comes with patent analytics that assists enterprises in managing their IP budget wisely. With the TIP tool you can easily figure out:
Likelihood, associated costs, and expected time of getting a patent
What can work with an examiner to progress the patent application towards grant
How is your patent application faring at the USPTO
Such insights come really handy in crafting your patent strategy.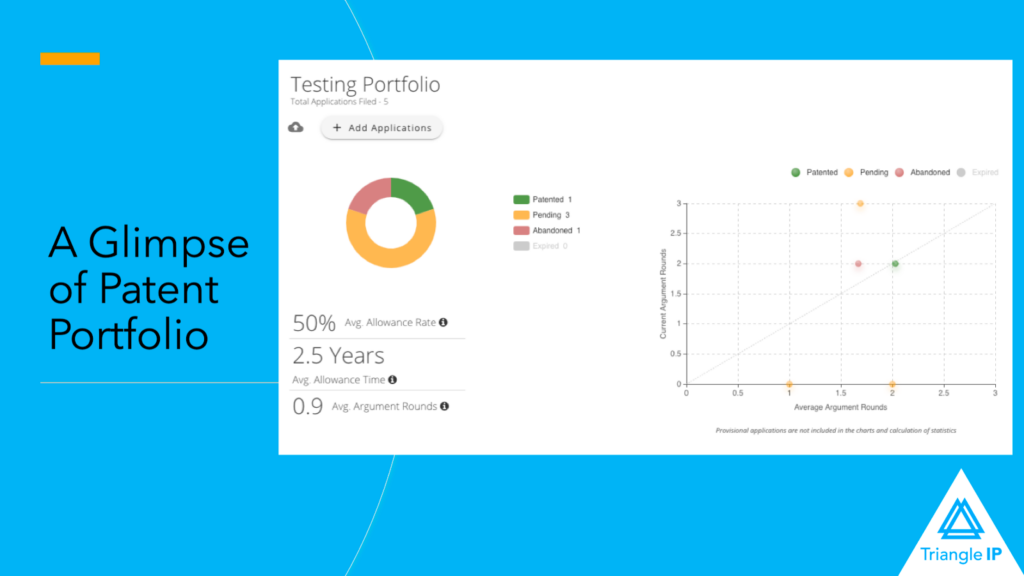 Also Read: The 12 Essential Features of an IP Management Software
Real-Time Collaboration
The TIP tool also permits team collaboration on ideas in real-time. For example, when an inventor and attorney are discussing the patentability of an idea, the TIP tool allows them to edit the same piece of text within the software with their thoughts and inputs, in real-time.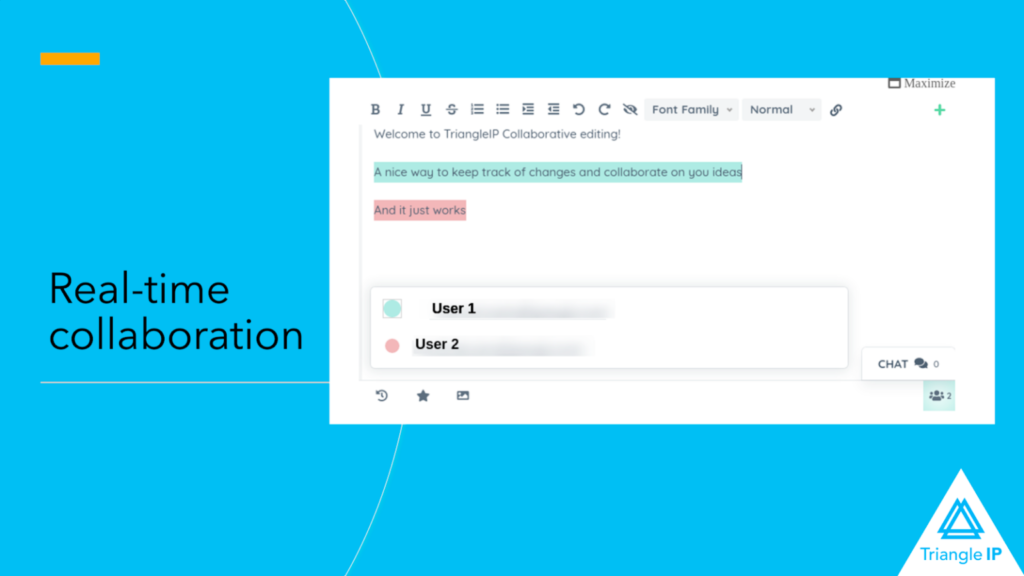 Intuitive Invention Disclosure Form
Long and complex invention disclosure forms discourage inventors from submitting inventions for patent protection. The TIP tool offers an intuitive invention disclosure form that increases engagement from innovators. In fact, you can also customize the TIP tool's idea capture form to suit your enterprise's internal needs.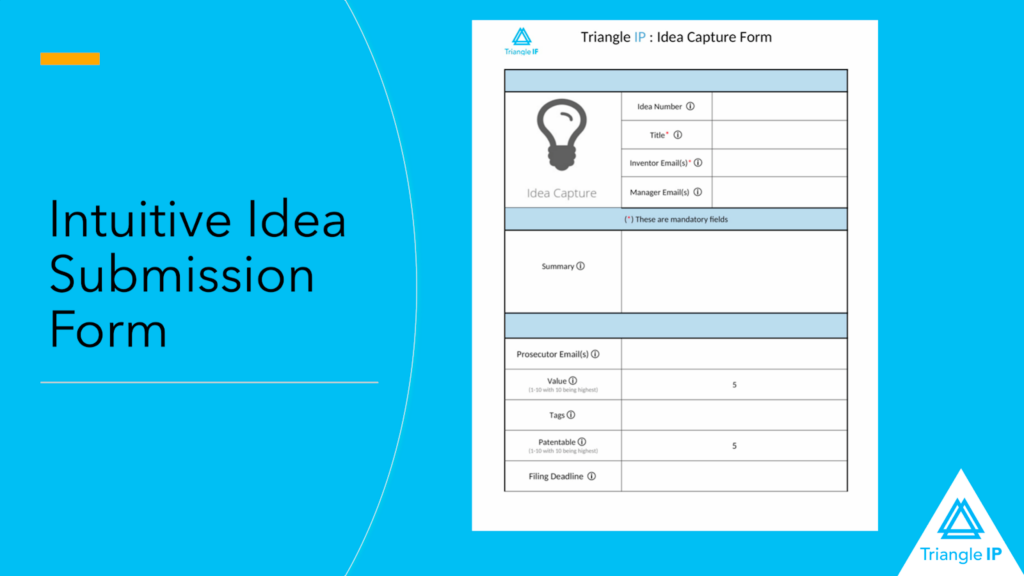 Role-Based Access
Furthermore, with the TIP tool, an enterprise may keep certain strategic patent portfolio data confidential, by using the role-based access feature in the software. Therefore, an innovator who is also an employee within the enterprise may be restricted from accessing ideas developed by other innovators in the enterprise.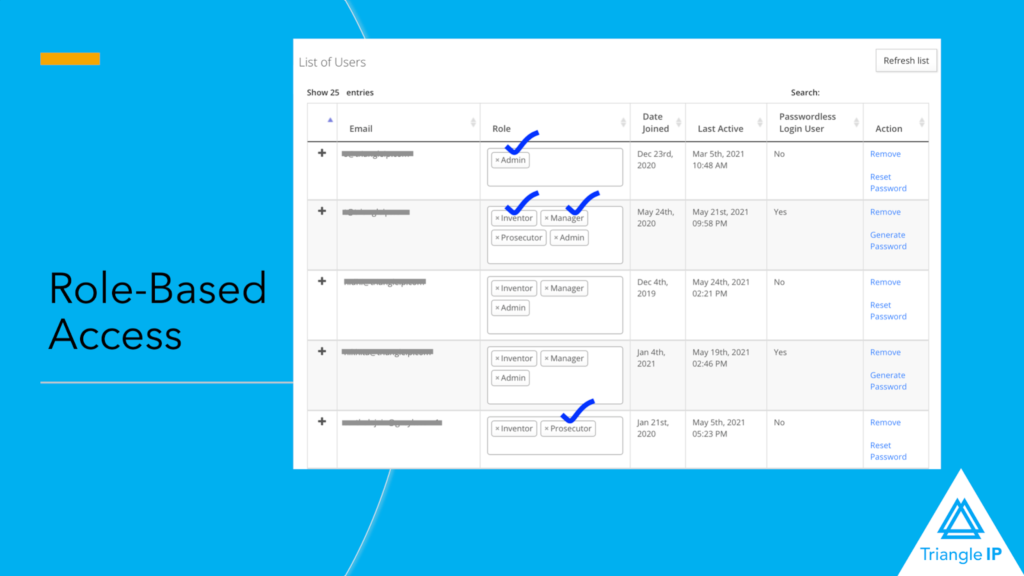 Presented below is a table that gives you a fair idea of the benefits that come with the TIP tool – a preferred JIRA alternative.
Jira v. Salesforce v. The TIP Tool
| | | | |
| --- | --- | --- | --- |
| Functionality | Jira | Salesforce | The TIP Tool |
| Provides an intuitive invention disclosure form | Can be implemented | Can be implemented | Yes |
| Tells you the likelihood of getting a patent | No | No | Yes |
| Predicts the end-to-end patent costs | No | No | Yes |
| Helps you track ideas through a complete IP lifecycle | Can be partially implemented, with no automatic updates from the USPTO | Can be partially implemented, with no automatic updates from the USPTO | Yes |
| Automatically stays in sync with the USPTO | No | No | Yes |
| Provides specific details on patent status | No | No | Yes |
| Tells you how your application is doing at the USPTO | No | No | Yes |
| Pricing | Expensive | Expensive | Freemium model, ~ $40 per month |
Conclusion
At Triangle IP, we very well understand the needs and constraints of small to medium-sized enterprises for managing IP. The TIP tool is an intuitive drag and drop tool specially designed to aid intellectual property management, from idea capture to portfolio management. It is a must-try Jira alternative for IP management. Happy to share that we recently released the TIP Tool version 2.0 – Would you like to be an early adopter? Join us, try out the tool, share your valuable feedback with us!
Disclaimer: The information in this article/review is sourced from the internet and may not be entirely accurate or up-to-date. We recommend visiting the respective software websites for the most current and reliable information. The opinions expressed here are those of the author and may not reflect the views of Triangle IP. We are not liable for any consequences that may arise from relying on the information provided in this article/review.